Jessica de Barros
Interim Executive Director
Jessica de Barros is a policy leader committed to closing opportunity gaps and promoting racial justice. Her previous experience includes serving as Executive Director of Communications, Government and Public Relations for Puget Sound Educational Service District, an agency supporting 44 school systems in urban, suburban and rural settings. She played an instrumental role in establishing partnerships with local health jurisdictions to steer school systems through COVID-19 response and recovery. Also with PSESD, Jessica directed implementation of a $40 million federal Race to the Top District grant in partnership with school districts, postsecondary institutions, workforce partners, and community-based organizations in Seattle and South King County.
Jessica began her career working for U.S. Senator Patty Murray on education, workforce, and social policy in Washington, D.C.  Her previous experience also includes serving as Board Chair for a Washington state charter school, Director of Impact for the Partnership for Los Angeles Schools, and leadership positions with Seattle Public Schools and the City of Seattle. A graduate of Seattle's Franklin High School, Jessica earned a Bachelor of Arts in Political Science from American University and a Master of Public Administration from the University of Washington.
Kara Lowe
Business Operations Manager
Kara comes to the Commission with a background in business management and over seven years of legislative affairs experience for state and federal trade associations. After staying home with her children, Kara returned to work as a preschool teacher. She spent five years working in early childhood education. Kara has worked in public schools as a traveling art teacher for grades K-5 and completed a special education public school internship in Occupational Therapy. After spending time living on the East Coast and in the South; she returned to the Pacific Northwest to raise her family.
Kara is proud to be a product of Washington State public schools and is a daughter of a 35-year public school educator. She holds a Dual Emphasis Bachelor of Arts from The Evergreen State College in Community Health Sciences & Non-Profit Business Management, with a minor in Diversity, Equity & Inclusion Policy.
Kara's interests are in the improvement of systems framework in society, and public policy. She is excited to partner with the Commission in working towards maintaining
and achieving educational equity in Washington State.
Italiana Hughes
Oversight Specialist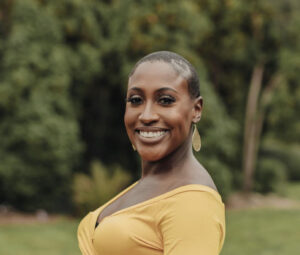 Italiana has a passion for education, as a former elementary and preschool teacher. She has also been involved in college access work, supporting several teams of AmeriCorps members, in addition to being a community impact manager for a collective impact organization.
Italiana grew up in South King County and is the first in her family to earn a Bachelors degree. Proud to be a Husky, she earned her BA in Communication & Culture and minored in Education, Learning, and Society at the University of Washington. Italiana enjoys spending her time with her sweet baby girl and powerlifting at the gym.
Halma Abubakar
Oversight Specialist

Halma is excited to Join the Commission, her background is in Operations. She helped Found two charter schools in South King County.  Halma is passionate about serving students in the way they are meant to be served. She is a mother of one and enjoys drinking tea with family and friends during her free time.