Kyle Burleigh
Governor Appointment, June 2022
First Term Expires March 2023
Committees:

Authorization & Performance
Dr. Donald Felder
Senate Majority Appointment, December 2019
First Term Expires March 2023
Retired from Casey Family Programs, Dr. Felder's 30 years as a skilled and compassionate teacher, consultant and principal at Seattle Public Schools helped to positively transform the lives of thousands of students. During his years running Interagency Academy, Dr. Felder effectively protected the education rights of struggling students that included those who were pushed out from traditional schools and those who were adolescent offenders, homeless or in foster care. His leadership resulted in a significantly expanded and improved alternative education program that continues to successfully serve and educate 6th -12th grade students. He is currently an educational consultant, lecturer, and active advocate for children and for race and social justice in education.
Committee: Authorization
Dan Grimm
Senate Majority Appointment, March 2017
Second Term Expires March 2024
Mr. Grimm is Chief Operating Officer for Pierce County and former Director at Doughty Hanson & Co, a European private equity firm. A lifelong Puyallup resident, Grimm served six terms in the state House from 1977-1989, the last three as Chairman of the Ways and Means Committee. He also chaired the House Higher Education Committee as well as the Economic & Revenue Forecast Council and State Investment Board. Among his accomplishments are the Union Station restoration, the University of Washington Tacoma, the Washington State History Museum, Pierce College's Puyallup campus, and the Puyallup tribal land claims settlement.
A graduate of Columbia University, he also attended the University of Washington and Uppsala University in Sweden. Dan has one daughter, Whitney K Rose, and a grandson, Thiel K.
Committee: Finance
Chris Korsmo, Chair
Governor Appointment, April 2020
First Term Expires March 2024

Currently serving as Chair, Chris has led social change work for more than three decades. Through numerous leadership roles across social impact sectors, Chris successfully led efforts to expand health care, improve educational outcomes, and expand access to services on behalf of children and families. Before co-founding Copper Strategic, Chris was Senior Vice President of Education at Strategies 360, the largest public relations and communications firm in the West. Previous to that role, she led the League of Education Voters, one of Washington state's foremost education advocacy groups working to provide every student in the State equal opportunity for success. Before joining the League of Education Voters, Chris worked for Planned Parenthood Federation of America as their Director of Government Relations and with Planned Parenthood of Wisconsin as VP of Public Affairs.
Committees: Executive, Authorization, & Legislative
Steve Litzow
Senate Minority Appointment, September 2020
First Term Expires March 2024
Committees: Finance & Legislative
Harium Martin-Morris, Vice-Chair
State Board of Education Designee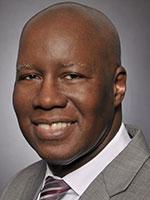 Commissioner Harium Martin-Morris was designated to serve on the Commission as a member of the State Board of Education. Mr. Martin-Morris possesses a unique blend of classroom teaching experience, education policy development, school district governance and management expertise. In 2015, he retired from The Boeing Company after 17 years in software development. He was elected twice to Seattle School Board serving from 2007 to 2015. During his tenure on the Seattle School Board, he served on the Council of Great City Schools board of directors and the Council of Urban Boards of Education (CUBE) steering committee as its vice-chair. While a member of the Seattle School Board, he led the effort to end the out of school suspensions of elementary students with the aid of undergraduate students from the University of Washington. That work led to a resolution and actions that passed unanimously. And in the two years since its passage hundred of students remained in school getting an education instead of falling further behind their fellow students. His ability to listen, build coalitions and create conscience has made him a successful advocate for public education.
After his retirement from The Boeing Company, Harium started a consulting group with a focus on school district communication, equity and school improvement.  Currently, Harium serves on two non-profit boards, the Equity in Education Coalition and the Boeing Employees Flying Association.
Harium and his wife, Linda, have two children. He holds a Bachelor of Science in Elementary Education from State University of New York at Cortland, and Master of Business Administration from Babson College as well as a Washington State Residency Teaching Certificate. Harium currently serves on the State Board of Education.
Committees: Executive & Finance
Vickey Melcher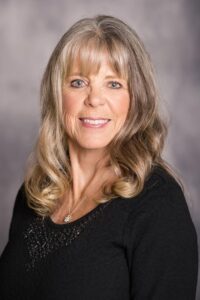 House Minority Appointment, May 2022
First Term Expires May 2026
A lifelong resident of Eastern Washington, Odessa High School alumnus Vickey Melcher has devoted her life to improving the state of education in Washington. With a BA in Special Education and an MA in Counseling Psychology, Vickey has worked in many different capacities to ensure the educational needs of ALL students in Washington State are met.
Vickey was a teacher for 16 years, including two as head of Special Education for Moses Lake High School. She was elected to the Moses Lake School board in 2017, serving as Director, Legislative Representative and President in her four years of service. While on the board, Vickey launched a monthly webinar for Eastern Washington school board members, legislators, superintendents and members of the State Board of Education (SBE), with the goal of creating a unified message grounded in understanding that, while all districts may have the same issues, how each district deals with them is unique to the district and the community they serve.
Vickey was part of the design team for Moses Lake's Vanguard Academy and is a member of the General Advisory Board for CTE education in Moses Lake. She also serves on the foundation board of Big Bend Community College and as a Washington State Early Learning Fellow.
Vickey's philosophy is that the best education for our children depends on the good decisions we make for them.  Vickey and her husband Wes are blessed to have their children (Jayson and daughter-in-law Stephanie; Jesyka and son-in-law Brad) and five grandchildren all residing near them in Moses Lake.
Committees: Finance & Legislative
Matt Schultz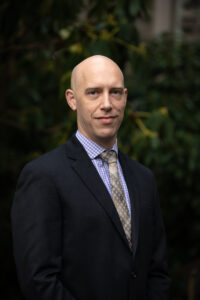 Office of Superintendent of Public Instruction's Designee
Matt Schultz currently serves as the Chief Legal and Civil Rights Officer for the Office of the Superintendent of Public Instruction. In that role, he oversees the provision of legal services to the Superintendent and the various departments at OSPI. He directly oversees the Office of Equity and Civil Rights, the Office of Professional Practice, and the Public Records Office.
Prior to joining OSPI, Matt lived in Nashville, Tennessee and served as the Deputy General Counsel for the Tennessee Department of Human Resources and also served as an Assistant Attorney General for the State of Tennessee in the Health Care Division.
For the last 15 years, Matt has served as an officer in the United States Navy Judge Advocate General's Corps. He spent 8 years on active duty serving primarily out of Bremerton, Washington. His time on active duty included a tour on USS John C. Stennis, where he deployed to the Middle East as the Deputy Staff Judge Advocate, and also served as a bridge officer. Since leaving active duty in 2015, Matt continues to serve as a reserve officer and is currently a Commander and is assigned to Naval District Washington D.C.
Matt graduated from Ithaca College in Ithaca, New York with a Bachelor of Arts degree in Journalism and received his Juris Doctor from the University of St. Thomas in Minneapolis, Minnesota. He lives in Seattle with his partner and two children.
Christine Varela, Commissioner at Large
Senate Majority Leader Appointment, March 2020
First Term Expires March 2024
Christine Varela is a strategic communication consultant and partner with the integrated marketing firm DH. Christine counsels CEOs and senior leaders across the northwest in industries such as healthcare, education, transit, B2B, and more. Christine works with organizations to build their reputations, influence public opinion and drive consumer behavior. She has deep expertise in public affairs, public relations, issues management, crisis communication and advocacy.
Christine serves as the Chair of the Greater Spokane Incorporated's Public Policy Council. She also serves on the Board of Directors for United Way of Spokane County, Greater Spokane Incorporated, and is the past chair of the North Pacific District chapter of the Public Relations Society of America. Christine was one of the founding Board members for PRIDE Prep, one of the first public charter schools in Washington State.
Christine graduated Magna Cum Laude from Gonzaga University with a Bachelor of Arts Degree in Public Relations and a minor in Political Science. She is also accredited in public relations (APR) through the Public Relations Society of America.
Committees: Executive, Authorization, & Legislative
Maya Vengadasalam
House Majority Appointment, April 2022
First Term Expires April 2026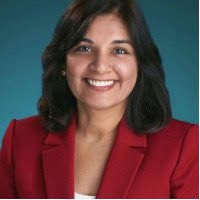 Maya brings a strong business and finance background and is currently employed as a Business Process Analyst representing the finance and administration departments of the Housing Authority of the City of Tacoma. Maya also serves as a Leadership Consultant for Washington State School Directors Association (WSSDA).
Until recently, Maya served as an elected school board director in the Kent School District for the past eight years. She has served on numerous district committees and was recognized for her diversity and equity initiatives by many organizations including the Washington Association of School Administrators (WASA) and United Way of King County. 
Prior to her election to the school board, Maya was President of a translation/interpretation non-profit and the for-profit localization division of n-Link Corporation, where she also served as its Chief Strategy Officer. Maya and her husband of 35 years live in Kent and have a married son working in banking and finance. She attended Florida Atlantic University in Boca Raton, Florida where she majored in business administration and accounting.
Committee: Finance