Dr. Donald Felder
Retired from Casey Family Programs, Dr. Felder's 30 years as a skilled and compassionate teacher, consultant and principal at Seattle Public Schools helped to positively transform the lives of thousands of students. During his years running Interagency Academy, Dr. Felder effectively protected the education rights of struggling students that included those who were pushed out from traditional schools and those who were adolescent offenders, homeless or in foster care. His leadership resulted in a significantly expanded and improved alternative education program that continues to successfully serve and educate 6th -12th grade students. He is currently an educational consultant, lecturer, and active advocate for children and for race and social justice in education.
Jessica Garcia
Jessica Garcia comes to the Commission from S.Tacoma. A graduate of Franklin Pierce H.S., she also studied Early Childhood Education at Pierce Community College. Her passion on education and it's impact has been long standing. As a strong vocal advocate of school choice, she helped push passage of ESSB 6194: the New Charter School Act. Jessica has been a long time public school volunteer, community volunteer, also having once served as the first parent coordinator for Gray M.S. in Tacoma. She was also a founding parent and founding board member for Destiny Charter Middle School. Having once served on Destiny's school advisory council. Understanding the importance of school choice, Jessica's children have had the opportunity to utilize a variety of public school options, which best fit their needs. From general public, to online home based education, magnet schooling, and charter. Her advocacy work continues, as an added voice for Latino advocacy groups; focusing on working with bipartisan organizations, which help to promote meaningful legislation and well-founded policies for the Latino community. Jessica also serves as president of the Pacific Northwest Herpetological Society. A non-profit group whose focus is herpetology education, rehabilitation, rescue, and re-homing of a variety of amphibians and reptiles. Currently resides in Tacoma, with Joel, her husband of 24 years, their two children: Alexjandro, a student at Tacoma Community College, Isadora, a student with Connections Academy, part of K-12 online. Gus and Abbiejean, their loving pitbulls, chickens, and a variety of reptiles… all family.
Dan Grimm
Dan Grimm is Chief Operating Officer for Pierce County and former Director at Doughty Hanson & Co, a European private equity firm. A lifelong Puyallup resident, Grimm served six terms in the state House from 1977-1989, the last three as Chairman of the Ways and Means Committee. He also chaired the House Higher Education Committee as well as the Economic & Revenue Forecast Council and State Investment Board. Among his accomplishments are the Union Station restoration, the University of Washington Tacoma, the Washington State History Museum, Pierce College's Puyallup campus, and the Puyallup tribal land claims settlement.
A graduate of Columbia University, he also attended the University of Washington and Uppsala University in Sweden. Dan has one daughter, Whitney K Rose, and a grandson, Thiel K.
Chris Korsmo
Interim Chair
Chris has led social change work for more than three decades. Through numerous leadership roles across social impact sectors, Chris successfully led efforts to expand health care, improve educational outcomes, and expand access to services on behalf of children and families. Before co-founding Copper Strategic, Chris was Senior Vice President of Education at Strategies 360, the largest public relations and communications firm in the West. Previous to that role, she led the League of Education Voters, one of Washington state's foremost education advocacy groups working to provide every student in the State equal opportunity for success. Before joining the League of Education Voters, Chris worked for Planned Parenthood Federation of America as their Director of Government Relations and with Planned Parenthood of Wisconsin as VP of Public Affairs.
Steve Litzow
Bio coming soon!
Harium Martin-Morris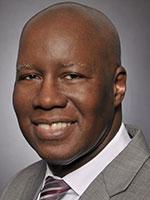 Harium Martin-Morris has a unique blend of classroom teaching experience, education policy development, school district governance and management expertise. In 2015, he retired from The Boeing Company after 17 years in software development. He was elected twice to Seattle School Board serving from 2007 to 2015. During his tenure on the Seattle School Board, he served on the Council of Great City Schools board of directors and the Council of Urban Boards of Education (CUBE) steering committee as its vice-chair. While a member of the Seattle School Board, he led the effort to end the out of school suspensions of elementary students with the aid of undergraduate students from the University of Washington. That work led to a resolution and actions that passed unanimously. And in the two years since its passage hundred of students remained in school getting an education instead of falling further behind their fellow students. His ability to listen, build coalitions and create conscience has made him a successful advocate for public education.
After his retirement from The Boeing Company, Harium started a consulting group with a focus on school district communication, equity and school improvement.  Currently, Harium serves on two non-profit boards, the Equity in Education Coalition and the Boeing Employees Flying Association.
Harium and his wife, Linda, have two children. He holds a Bachelor of Science in Elementary Education from State University of New York at Cortland, and Master of Business Administration from Babson College as well as a Washington State Residency Teaching Certificate. Harium currently serves on the State Board of Education.
Dr. Tania May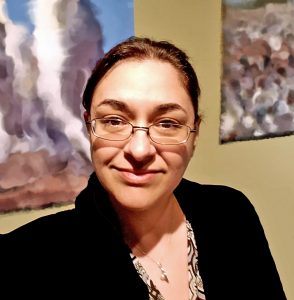 Tania May is the Director of Special Education for the Washington state Office of Superintendent of Public Instruction (OSPI). Her work is focused on collaborating with schools, community partners, families, and students in support of improved outcomes for students with disabilities. She has over twenty years of special education experience in Washington and California, in the classroom, the district, and with the state. Her previous positions have included elementary inclusive practices, high school co-teaching, English-language development for students with disabilities, and behavioral supports in non-public agencies. Tania has a bachelor's degree from the University of California Berkeley, a master's degree in special education from San Francisco State University, and she is currently pursuing a doctoral degree in Educational Leadership from the University of Washington Tacoma. Tania also has a deep, personal connection to the field of special education: she is the parent of a child with Autism. She lives in Thurston County with her husband, her two sons, and their two dogs.
Dr. Kristina Mayer
Commissioner at Large

Kristina L. Mayer, Ed. D., is a specialist in the fields of philanthropy and education. She is a consultant with Altruist Partners, helping nonprofit and social enterprise leaders build organizational capacity and focus on results. Dr. Mayer recently retired from the faculty of the Nursing and Health Studies programs at UW Bothell where she taught in the BSN and Health Studies programs.
Dr. Mayer has degrees from Seattle University, Gonzaga University, and the Fielding Graduate University. She is also a member of the Seattle Leadership Tomorrow class of 2001. Prior to launching her consulting career, Kristina was a program officer for nearly a decade at both the Stuart Foundation and the Washington Mutual Foundation. Prior to that, she spent 20 years working in education as an advocate, teacher and principal.
Dr. Mayer's professional accomplishments include founding the Jefferson Community Foundation (JCF), spearheading the Washington Initiative for National Board Certification (NBPTS), creating the Center for Strengthening the Teaching Profession (CSTP), and co-creating the Nicaragua 2001 Foundation.
Kristina has been active in public service through three gubernatorial appointments where she has served on the State Board of Education, on the Washington State Transitional Bilingual Instructional Program proviso task force to make recommendations to the Legislature, and currently the Washington State Charter School Commission.
Dr. Mayer served five years as a member of the Women's Funding Alliance Board of Directors working to advance economic opportunity and leadership for women and girls in Washington State. Kristina is also a charter member of the National Network of Consultants to Grantmakers and an emeritus member of the Philanthropy Northwest Board of Directors.
Kristina is an enthusiastic gardener, lover of all things vintage (especially rubber toys and pottery) and enjoys cultural activities such as plays, music, dance and movies. She is a native Washingtonian and has lived in Jefferson County for over 30 years. She currently lives on a chestnut farm in Chimacum.
Dr. Margit McGuire
Margit E. McGuire is Director and Professor of Teacher Education at Seattle University and former president of the National Council for the Social Studies (NCSS) and a recipient of the Washington Award for Excellence in Teacher Preparation. She has presented nationally and internationally on topics related to social studies and teacher preparation. Her leadership positions have included the National Geographic Literacy Council, NAEP Civics Advisory Board, and chairperson of the Elementary Social Studies Framework for Washington's Office of Superintendent of Public Instruction.
Currently she serves as Washington State's liaison for higher education for the national Teacher Performance Assessment (edTPA). She is the author of the Storypath Program and recently co-edited, the NCSS Bulletin, Making a Difference: Revitalizing Elementary Social Studies.
Christine Varela
Christine Varela is a strategic communication consultant and partner with the integrated marketing firm
DH. Christine counsels CEOs and senior leaders across the northwest in industries such as healthcare, education, transit, B2B, and more. Christine works with organizations to build their reputations, influence public opinion and drive consumer behavior. She has deep expertise in public affairs, public relations, issues management, crisis communication and advocacy.
Christine serves as the Chair of the Greater Spokane Incorporated's Public Policy Council. She also serves on the Board of Directors for United Way of Spokane County, Greater Spokane Incorporated, and is the past chair of the North Pacific District chapter of the Public Relations Society of America. Christine was one of the founding Board members for PRIDE Prep, one of the first public charter schools in Washington State.
Christine graduated Magna Cum Laude from Gonzaga University with a Bachelor of Arts Degree in Public Relations and a minor in Political Science. She is also accredited in public relations (APR) through the Public Relations Society of America.