Trish Millines Dziko
Commissioner At-Large
Trish Millines Dziko founded Technology Access Foundation (TAF) in 1996 after spending 15 years as a developer, designer and manager in the high tech industry. A native of New Jersey who attended Monmouth College (now Monmouth University) on a basketball scholarship, she graduated with a B.S. in Computer Science in 1979 at a time when few people of color and few women were entering the field. Her successful career brought her to Microsoft in the mid-1980s, just as the pioneering software company was set to become a worldwide brand.
Over the next decade of tremendous growth, she saw very little change in the high tech industry: women and people of color remained grossly underrepresented. After looking closely at the problem as Microsoft's first Sr. Diversity Administrator, she determined the only solution was to increase the number of qualified people graduating from college. She traced the root of the problem to the lack of access to rigorous, relevant technology training in our public schools, particularly those in traditionally underserved communities of color. Trish left Microsoft in 1996, the same year she founded TAF.
In addition to her work at TAF, Trish remains a committed, proactive leader and serves on the boards of several organizations that focus on children and education. Trish has received dozens of local and national awards for her work improving the educational opportunities for children of color.
Trish and her partner live on Vashon Island and are the proud parents of 4 children.
Elizabeth (Betsy) Cohen
Betsy Cohen is a retired lawyer with a lifelong interest in education issues. After leaving daily law practice, Betsy taught legal research and writing for seven years at St. John's Law School in New York City. Since retiring altogether, Betsy volunteers as a Court Appointed Special Advocate representing children in foster care, and has served in various leadership roles with the PTA, where she received multiple Advocate of the Year awards at the local and district level. She has also worked as a community organizer with the League of Education Voters and currently is an occasional substitute teacher in her local school district. Betsy also serves in multiple leadership roles in her local temple.
Betsy and her husband, Jeff, are the proud parents of two public school graduates: one currently serves in the Peace Corps in Ukraine, and the other attends the United States Military Academy at West Point.
Jessica Garcia
Jessica Garcia comes to the commission from Tacoma.
A graduate of Franklin Pierce H.S., she also studied Early Childhood education at Pierce Community College. Her passion on education and it's impact has been long standing. As a strong vocal advocate of school choice, she helped push passage of ESSB 6194: the New Charter School Act.
Jessica has been a long time public school volunteer, community volunteer, also having once served as the first parent coordinator for Grey M.S. in Tacoma. She's also a founding parent and founding board member for Destiny Charter Middle School. Currently serving on Destiny's school advisory council.
Her advocacy continues, as a member of the Center for Latino Leadership. A bipartisan organization that helps promote meaningful legislation for the Latino community.
Jessica also serves as president of the Pacific Northwest Herpetological Society. A group whose focus is herpetology education, rehabilitation, & re-homing of a variety of animals and reptiles.
She resides in Tacoma, with Joel, her husband of 21 years, their two children: Alexjandro, a student at Tacoma Community College. Isadora, a student at Destiny Charter Middle School, and Gus, their loving dog.
Kaaren Heikes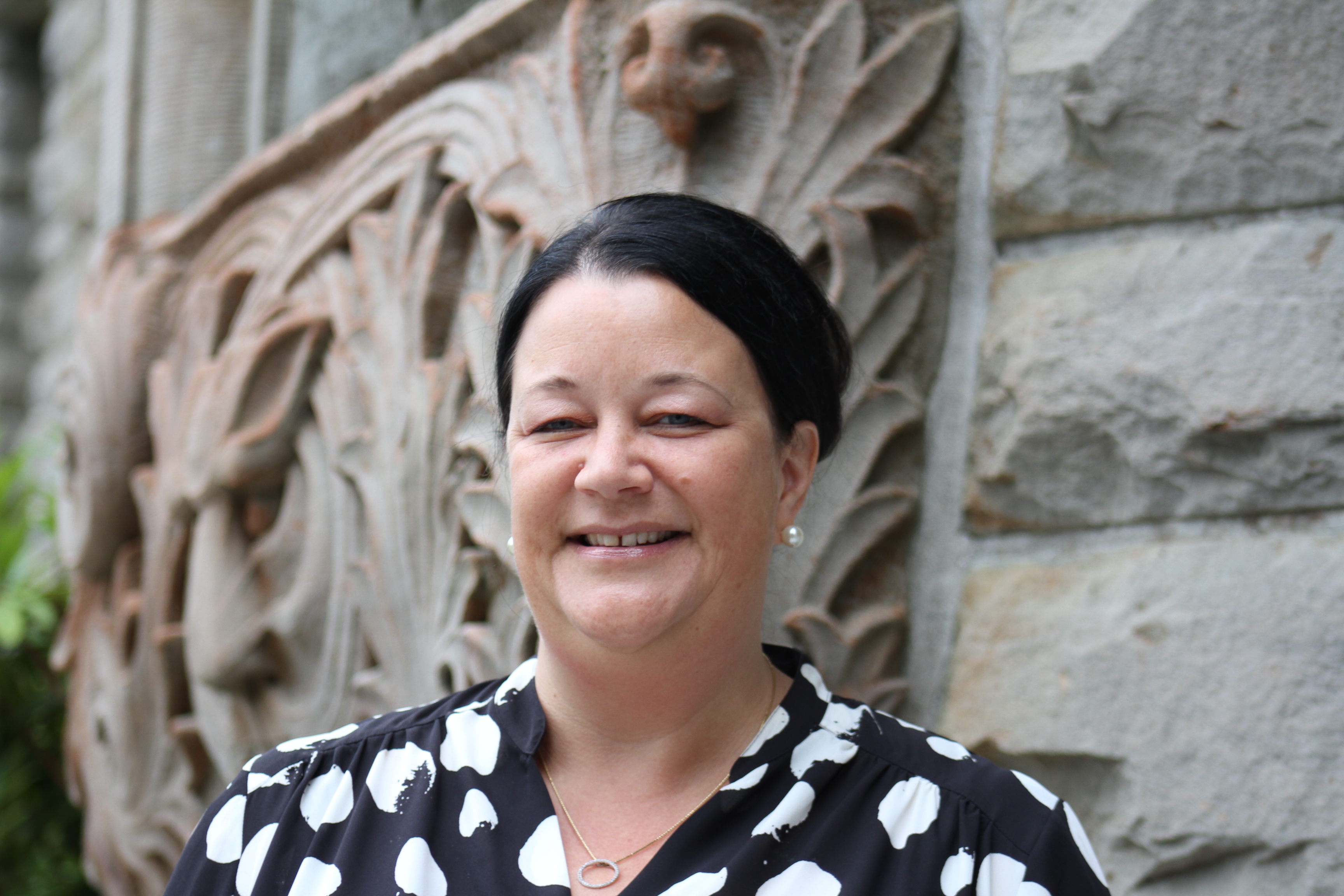 Kaaren Heikes is the Director of Policy and Partnerships for the Washington State Board of Education. She is the Board Chairperson Isabel Muñoz-Colón's designee to the Commission.
An Olympia-area native, Kaaren has recently returned after spending most of her educational leadership career to-date in Portland, OR. Kaaren's roles span teaching, designing, founding/leading regional and state-level education initiatives, programs and nonprofit organizations—all supporting high-quality options within the public school system—and advocating in Oregon's legislature for sound educational policies, particularly for historically underserved children.
Kaaren was an instrumental leader in Oregon's charter school arena (2004-2016). A passionate labor of love for the past five years, Kaaren served as one of four co-founders of KairosPDX, a leading nonprofit organization in North Portland dedicated to eradicating the racial opportunity and achievement gaps through serving children 0-10 and influencing the public school system through leadership, professional development, and policy advocacy. Kaaren continues serving on the KairosPDX Board.
John and Kaaren live in Tumwater with their three school-aged daughters, two adopted through foster care. Kaaren has earned a Master's degree in K-12 Policy and Administration (Portland State University), a Bachelor's degree in English (Central Washington University), and certification in both in K-12 Administration and Secondary Teaching.
Dr. Stacy Hill
Dr. Stacy Hill has been a committed educator for 18 years, and currently serves as an Assistant Professor of Education at Whitworth University. Her areas of expertise include high-poverty schools, child and adolescent development, social studies education, and university/school partnerships. She has presented on language development, cultural awareness in children, and school partnerships.  She has reviewed manuscripts for AILACTE as well as reviewed books for Sage Publications. Prior to working in higher education, Dr. Hill taught high school social studies and English at Mt. Spokane High School.
Currently, she serves on the Board of Directors at Spokane International Academy as well as on the Council for Learning Improvement at Prairie View Elementary and Northwood Middle School. Dr. Hill has a passion for high-quality education and strives to make it accessible for all children. She holds a B.A. in political science from Western Washington University, an MIT in secondary education from Whitworth University, and a doctorate in teacher leadership from Washington State University.
She and her husband, James, are the parents to five young children, four girls and one boy.
Dr. Margit McGuire
Margit E. McGuire is Director and Professor of Teacher Education at Seattle University and former president of the National Council for the Social Studies (NCSS) and a recipient of the Washington Award for Excellence in Teacher Preparation. She has presented nationally and internationally on topics related to social studies and teacher preparation. Her leadership positions have included the National Geographic Literacy Council, NAEP Civics Advisory Board, and chairperson of the Elementary Social Studies Framework for Washington's Office of Superintendent of Public Instruction.
Currently she serves as Washington State's liaison for higher education for the national Teacher Performance Assessment (edTPA). She is the author of the Storypath Program and recently co-edited, the NCSS Bulletin, Making a Difference: Revitalizing Elementary Social Studies.
Dr. Gil Mendoza
Dr. Mendoza is the Associate Superintendent at the state Office of Superintendent of Public Instruction (OSPI), where he has also served as a Special Assistant to the superintendent, Assistant Superintendent and Deputy Superintendent.
Prior to OSPI, he was superintendent of the Sumner School District from 2007- 2011. Before that he spent 13 years in administration with the Tacoma School District, one of the largest, urban districts in Washington State, where he grew up.  He has held a variety of positions in public education, at both the Pre-k – 12 and college levels, as a teacher, coach, counselor, and administrator.  He has held numerous elected and appointed leadership positions in state professional organizations, including two separate, governor appointed assignments to the Council on Vocational Education and the Professional Educator Standards Board.
He graduated from Bellarmine Prep in Tacoma, received his Bachelor of Arts degree and teaching credentials in both basic and special education from Gonzaga University, a Masters in Education degree from the University of Washington, and his Doctorate in Educational Leadership from Seattle University.
Dr. Mendoza served as a commissioned officer and captain in the United States Army, worked in the computer software services industry for once presidential candidate Ross Perot and also with the Washington State Department of Corrections.
Raymond Navarro, Jr.
Mr. Navarro, Jr. currently serves on the Yakima School District Board of Directors, and is the board's WIAA Representative. He holds a M.Ed. in Guidance and Counseling from Heritage University and a MA in Human and Organization Systems from Fielding Graduate University. Mr. Navarro, Jr. is Director of the Central Washington University Academic Achievement Programs, Principal Investigator for the TRIO SSS and EOC Programs.  He has been an active volunteer in the Yakima community for many years, serving as coach and mentor for the Southeast Yakima Saints Grid Kids Football program, and mentor for the YMCA ASPIRE Program.
Mr. Navarro, Jr. is a proud Army veteran, serving as a Squad Leader with C Company, 307th Combat Engineer Battalion, 82nd Airborne Division at Fort Bragg, North Carolina.  He currently serves as the Chair of the Yakima County Veterans Advisory Board.  Mr. Navarro, Jr. has three children who have attended Washington State public schools.
Steve Sundquist
Chair
Steve Sundquist is active in the business and civic life of the Pacific Northwest through his involvement in a number of local organizations.  Most recently, he was an elected School Board Director on the Seattle School Board from 2007 to 2011.  In that capacity he served one year as Board President and two years as Vice President.  Per school board custom he also served as a board member of Seattle's Alliance for Education in 2011.  He is currently a member of the Our Schools Coalition in Seattle.
Separately, he is serving on the boards of Climate Solutions, Conservation Northwest, and Seattle Northwest Securities Corporation; and is a member of downtown Seattle Rotary, Social Venture Partners, and Fauntleroy Church, UCC.  Prior to his recent board work, Mr. Sundquist enjoyed a long career at the Russell Investment Group, where he led their IT function and National Accounts group among other responsibilities over a 22 year span ending in 2005.  Mr. Sundquist earned an MBA from the University of Chicago, and a B.S. in Computer Science from Washington State University.
Steve and his wife, Liann, live in Seattle and are the proud parents of two daughters.
Cindi Williams
Vice Chair
Cindi Williams serves as a Principal at HCM Strategists, a leading DC-based education and health public policy firm, where she provides communications and advocacy strategy for a portfolio of clients dedicated to improving student outcomes for low income students.
Williams joined HCM last year after having spent four years on the US leadership team at the Bill and Melinda Gates Foundation.  Williams served as the Director for US Communications across its domestic portfolio and worked with grantees and partners across the country to create a national dialogue about the need for education reform.  Prior to joining the Gates Foundation, Williams worked in a variety of policy and communications roles, serving as Senior Advisor to the U.S. Secretary of Education–where she focused on reauthorization of No Child Left Behind–along with serving as Deputy Assistant Secretary of Education for Communications and Outreach.
In addition to her work at the Department of Education, Williams served as a Special Assistant in the White House Office of Public Liaison, where she led efforts related to women's outreach, small business and education. In the aftermath of September 11, she also worked on behalf of the White House alongside the State Department and USAID to launch the US-Afghan Women's Council, a public-private partnership created to meet the needs of women in Afghanistan. Williams has worked on three Presidential campaigns and has held leadership roles in the U.S. House of Representatives and the American Red Cross. She is a member of the Bush Institute's Education Advisory Council, the US-Afghan Women's Council, and Northwest Center Foundation Board, the STAND for Children Advisory Board and the Center for Reinventing Public Education (CRPE) Advisory Committee.
She lives in Bellevue with her husband, Tony, and two boys, Jacob and Joshua.